City Game Studio: a tycoon about game dev
Hey folks!
I hope everything is alright! You know how 2020 is already, so I'm bringing some good news.
Improved mod support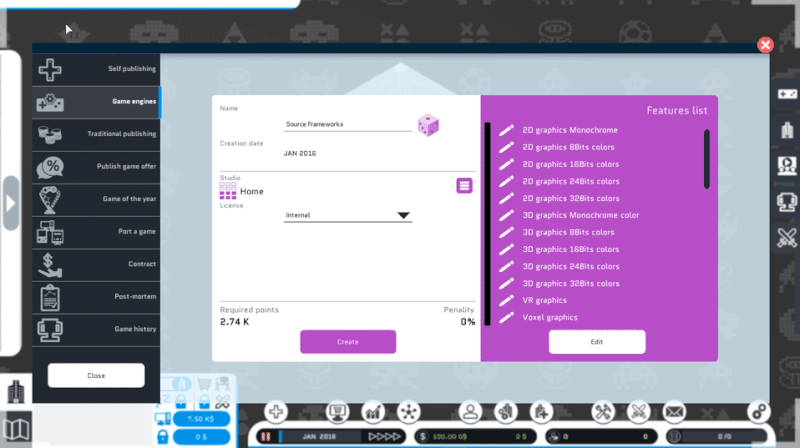 Are you bored about the conventions names? Let's rename them so, and add new ones! Yup you can add new conventions and rename existing ones! Also, you can add new events that impacts your studios.
Many of you want more feature for the game engine and the digital store. You can now add more feature to the game engine and also more features to the digital store. If you want to, you can add a VR Voxel feature for your game engine.
Improved save games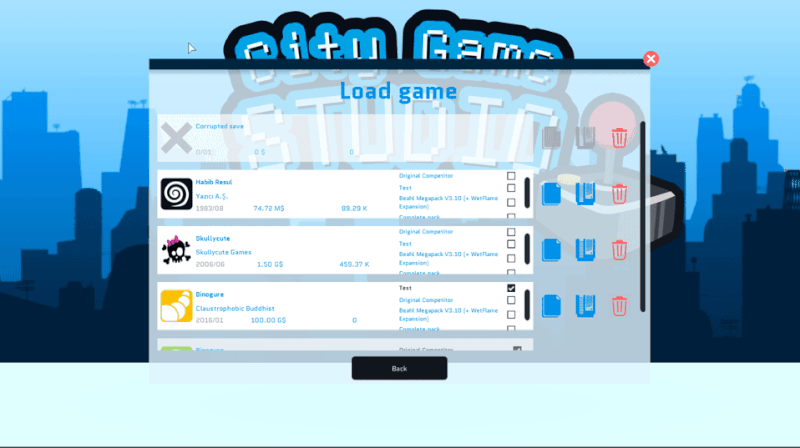 The load game panel has a Copy button, and you can also add new mods to an existing savegame. Also, when y oucreate a logo for your company, it is saved, so for the next game, you will be able to reuse the very same logo. Isn't it great?!
Last week I submitted v0.32.0, and this update already contains a lot of improvements. So launch City Game Studio and start discovering them all!
Thank you for playing
Binogure
Changelog
Feature
Mod: Add events
Mod: Add mods to an existing savegame
Mod: Add feature to game engines
Mod: Add digital store feature
Mod: Add/rename conventions
Duplicate savegame
Save old logos
Misc
Manufacturer: Add Linux Avatar
Manufacturer: Add Robinet Avatar
Adjust VBox series V unit sold
Top selling game panel: Show only the first 100th games
Rework the Leaderboards
Employee: Add a hire all button
Validate continue button
Bugfixes
Theme panel: No more sliding over the screen
Mail box: "Empty message" no longer appears when there is one message left
Old savegame: Games and events were not loading properly
Mod: Throw an error when there is no mod while creating/loading a game
Optimizations
Postpone the mod loading
Postpone the last save game loading
Get City Game Studio: a tycoon about game dev