City Game Studio: a tycoon about game dev
City Game Studio v1.13.0: Enhanced Customization, New Achievements, and More!
---
Dear City Game Studio players,
I'm thrilled to announce the release of version 1.13.0 of City Game Studio, a highly anticipated update that brings numerous improvements and exciting additions to your video game studio management experience. As an independent developer, I've strived to create an even more immersive and rewarding gameplay experience. Here's an overview of the new features you'll find in this version:

Enhanced Customization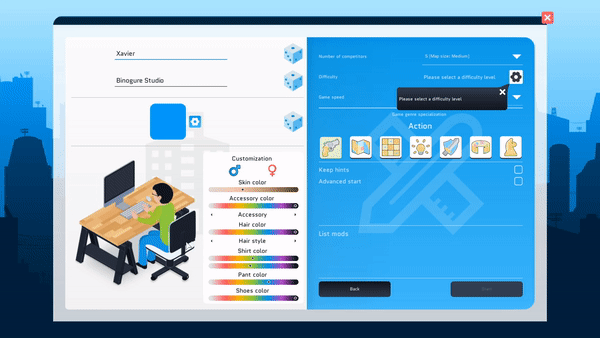 In this update, I've focused on enhancing character customization. You can now create even more unique avatars with improved customization options for accessories. Additionally, a new color ramp has been added to allow you to express your creativity through your studio's characters.

Custom Platforms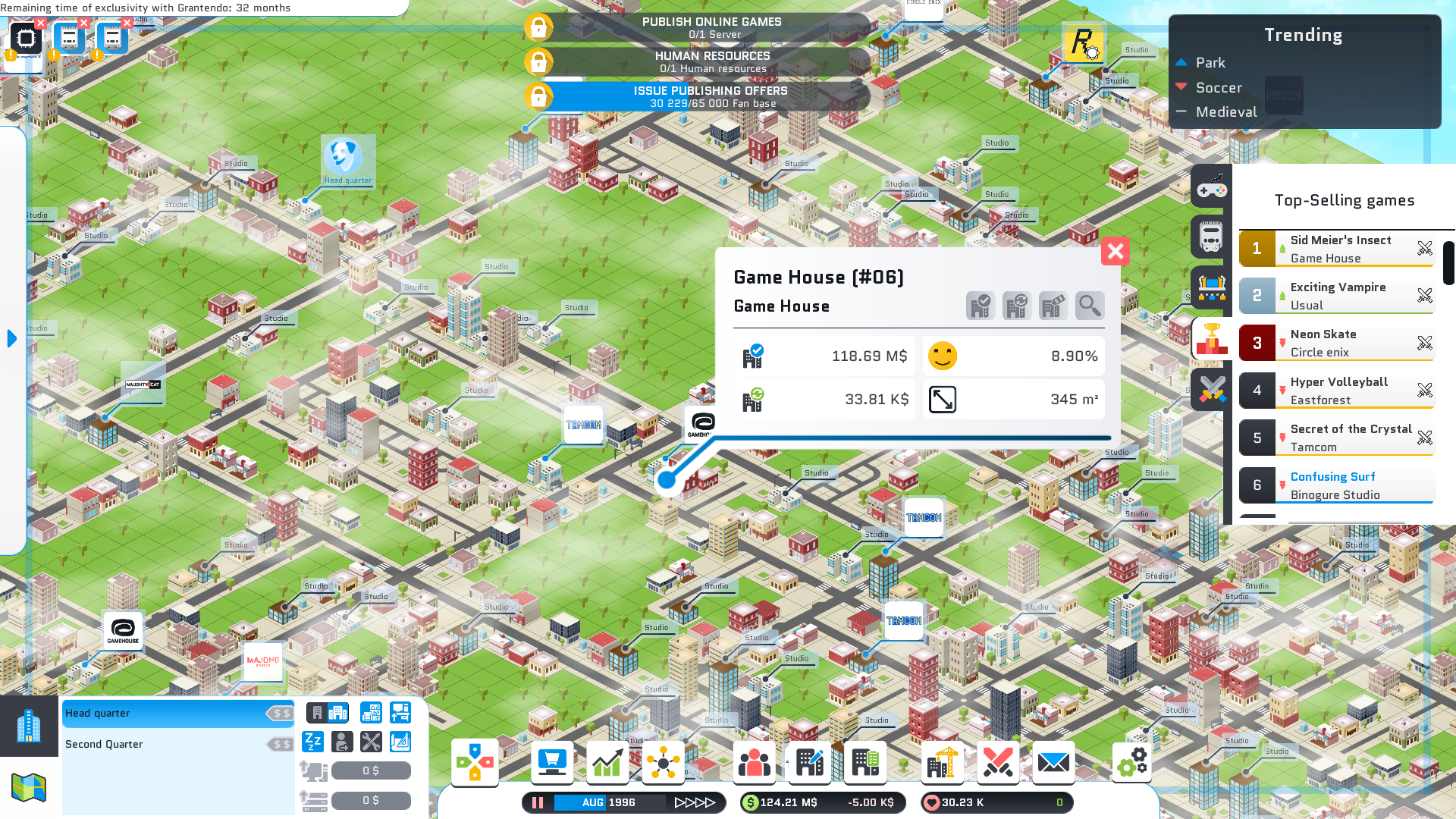 I've integrated a community modification made by the talented modder Toaster. With this incredible mod, you can now add custom console cases to your game, bringing a new dimension to your studio by offering unique and surprising platforms to your players.

Miscellaneous Improvements
I've carefully listened to your feedback and made various improvements to the user interface and game balance. You'll notice enhancements in the shop menu, the ability to update games by clicking on the circular progress node, as well as bug fixes and adjustments for a smoother gameplay experience.


This update also introduces new achievements for your accomplishments as a game developer. Publish an AAA game in the 90s, release a successful custom platform, and reach 1 million users on your digital store. The rewards are worth the challenges!


I want to express my gratitude to all of you, dear players, for your support and passion that have allowed City Game Studio to continue to grow. Your loyalty is invaluable, and I hope this update will provide you with an even more immersive and captivating experience.
Enjoy the update, explore the new features, and build the game studio of your dreams. I wish you hours of exciting entertainment!
Warm regards,
Xavier aka Binogure
Get City Game Studio: a tycoon about game dev