City Game Studio: a tycoon about game dev
City Game Studio, let's remake classics
---
Hi,
I would like to thank all of you who have played City Game Studio lately. Indeed, many of you contributed to improve the game and gave me a lot of ideas.
After 4 weeks, v1.3.0 is now available, with a lot of improvements. Without further ado, let's talk about it.
Remake & Remaster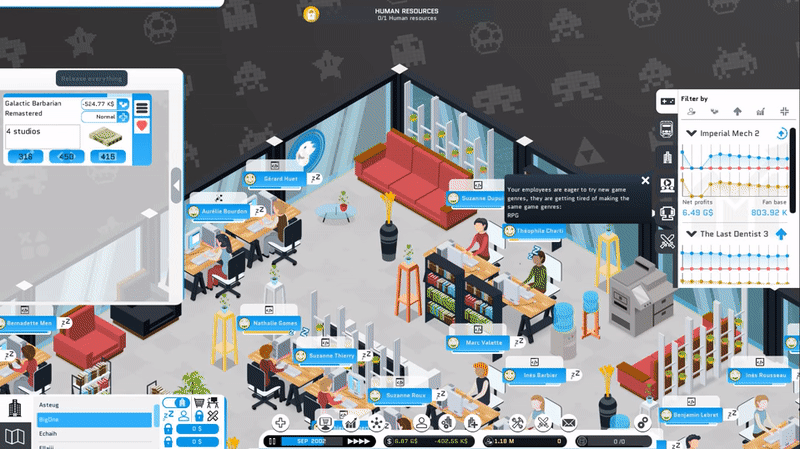 I believe it' s one of the first suggestions that came up on the github. Since the original post didn't detail the implementation of a remake, then I was free to design one.
The process of making a remake is different than making a game or for that matter porting a game onto another platform. What you do when you remake a game is to enhance the features that were implemented at the time, rather than modify the original game. Thus, remaking an old game should be a profitable operation if the game engine has improved enough in comparison to the original game.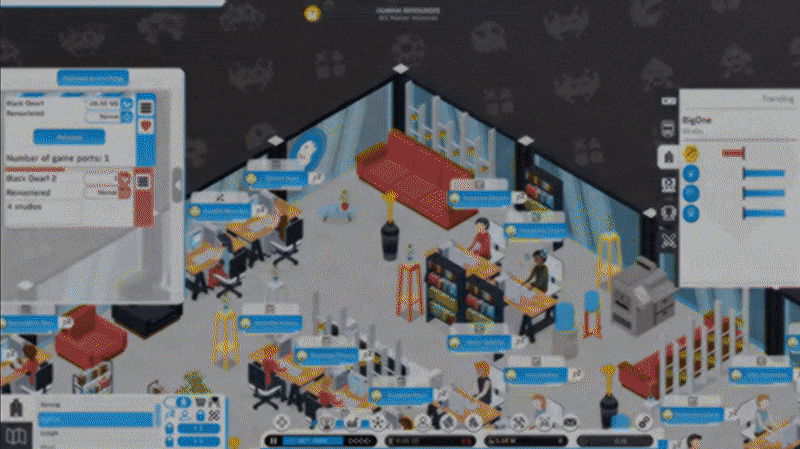 You can remake an old indie ASCII game into a stunning 3D game with state-of-the-art features. All that matters is that the players get a kick out of it.
Starting a game
Following City Game Studio 's launch, we received a lot of feedback about the difficulty of the game. Some felt the game was too challenging and others still felt it was too easy. As a result, starting a new game has been revamped to make room for a new difficulty panel. I was inspired by other games to implement this interface.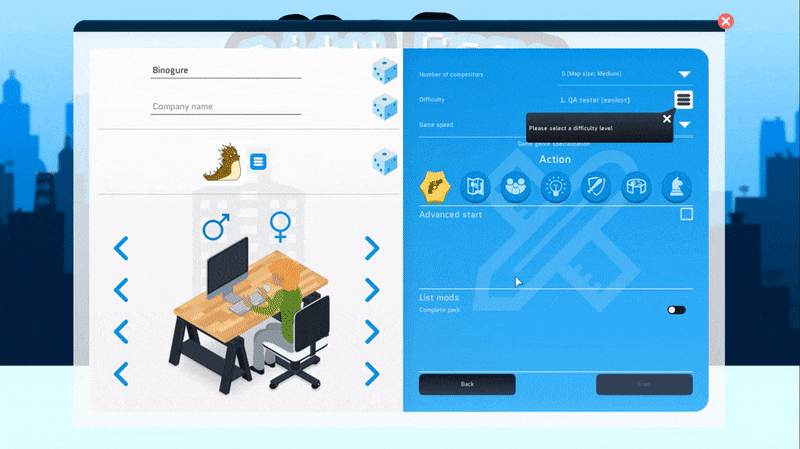 The purpose of this interface is to highlight that there' s more than only one difficulty level, and those difficulties are different.
Closing words
With v1.3.0, City Game Studio is taking another step towards the end of major updates. We still have to review the competitors and custom consoles, which will be part of v1.4.0. Afterwards, there might be another major update, although nothing is certain at the moment, so I' d rather be fully honest with you about it.
In the meantime, this version 1.3.0 brings a lot of fixes and visual improvements that I hope you will appreciate.
Feel free to join the discord to tell us what you think.
Binogure
Changelog
Features
Game creation panel: Add remaster
Game port panel: Add remaster ports
Add end-game content: Auto-generated conventions for post-2020
Misc
Company logos prefab: add more prefabs
Leaderboard score: Adjust the final score accordingly to the difficulty
UI
Game creation panel: Move the post-mortem sub-section to the history panel
New game: Add a new difficulty panel
Bugfixes
Game engine graph can be closed more than once (leads to a crash)
Game creation: Specialiss were not reset on sequels
Game creation: Missing producers leads to a degraded behavior
Company list panel: Stars were not properly rendered
Concurrent creation: The same competitor might appear more than once
Concurrent creation: using mods might lead to a random crash
Random crash (rare)
Concurrent game engines: Remove old game engines from the game engine panel
Concurrent buy each other: Keep tracking trade-publishing deals
Events with marketing: If there is no game available it might trigger an error (hidden)
i18n
Improve de translations (Thanks to ekim1991)
Get City Game Studio: a tycoon about game dev