City Game Studio: a tycoon about game dev
Lootboxes, microtransactions and advertising
---
Good morning, everyone,
Version 0.30.0 has been deployed yesterday but I wanted to describe the biggest changes with you.
This version introduces new ways to monetize your games. You can sell your games in a conventional way, i.e. with a purchase price or a monthly subscription, and now you can make free to play games and get paid through advertising or microtransactions. The revenues are lower, but your fanbase will grow faster.
Lootboxes, microtransactions and advertising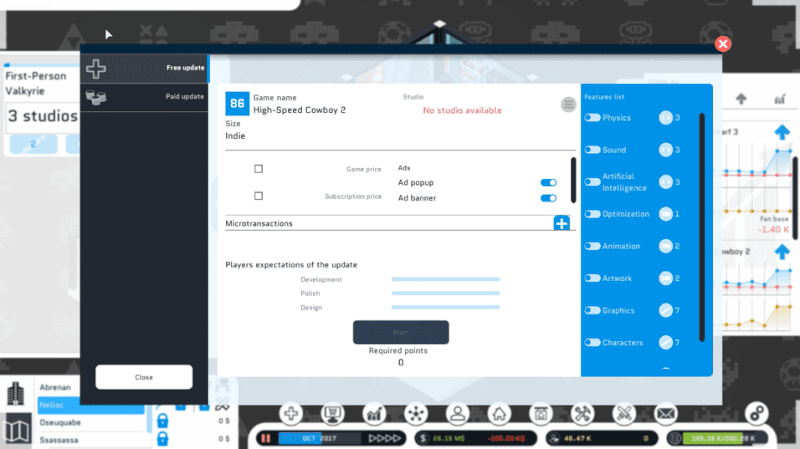 Beside to advertising revenue, you can also add microtransactions. Three types of microtransactions are available. Cosmetics, which long-time players enjoy. New players love power boosts. And then there are the lootboxes. You decide what's in these lootboxes. You can put in power boosts as well as cosmetics.
More charts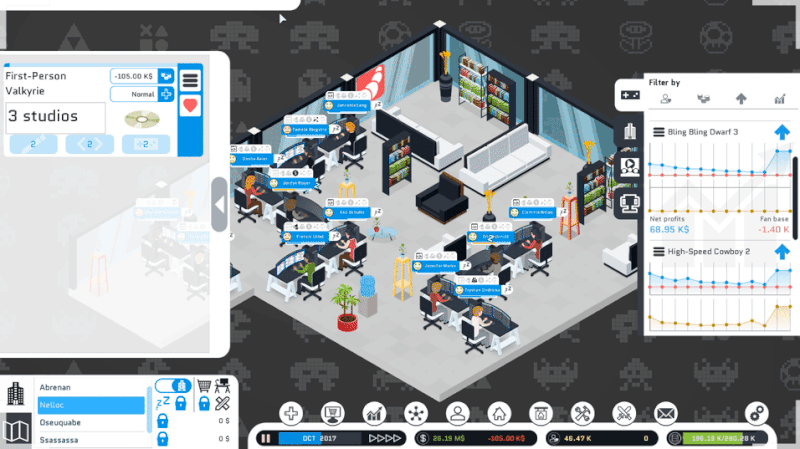 In order to help you make your games more profitable, a new financial details panel has appeared. It allows you to keep track of your players, but also to know how much advertising or microtransactions have brought you back.
As usual I describe here only the biggest changes, if you want to know more, you can either launch the game or read the Changelog. I hope you will like this update, and <url=https: discord.gg="" citygamestudio="">join us on discord to talk about it!</url=https:>
Cheers
Binogure
Changelog
Feature
Game engine: Can implement a Microtransaction module
Game engine: Can implement an Ad module
Added: Microtransations
Added: Ads
Financial panel: add unit sold data
Financial panel: add ads revenue
Financial panel: add iap revenue
Financial panel: add ads + iap revenue
Add ability to rename the digital store
QOL
Improved game genre selection
Advanced game: Currency is no more set to 100G$, it is set accordingly to the difficulty
It is easier to select a game while running a convention
Balancing game revenue for a AAA game
Balancing how fast an employee get bored about a game genre
Can confine the mouse cursor
Changing the options won't move the window of the game anymore
Misc
Bugfix
Labels on the digital store charts are covering each others
Can move stuff while scrolling even if it is not allowed
Fix font oversampling rendering for Windows
Random crash (Windows only)
Advanced games Unlock gauges accordingly
GOTY: Use the new default platforms (instead of the original one)
Get City Game Studio: a tycoon about game dev