City Game Studio: a tycoon about game dev
Custom Game Engines v0.28.0
---
Hello everyone
I'm glad to announce the v0.28.0 of city Game Studio. It includes Game engines, a new UI and yes, this is City Game Studio!
Create and upgrade game engines!!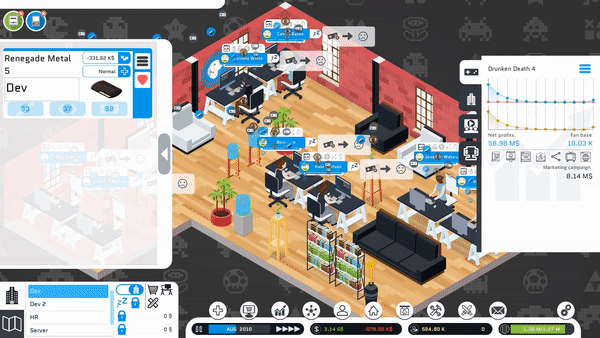 Customize your games, create a pixel art game and release it on VBox! Players are going to calibrate their joystick for the next Fighting game you are going to create!
You've created your first game engine but there is a... a ... a new technology already available... No problem, just update it, there is no need to create a new one. Unless it is an old game engine, in that case, you'd rather create a new game engine than update the old one (legacy code shhhh).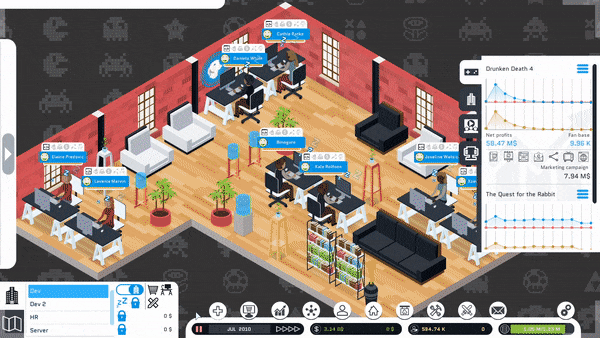 Make gameports great again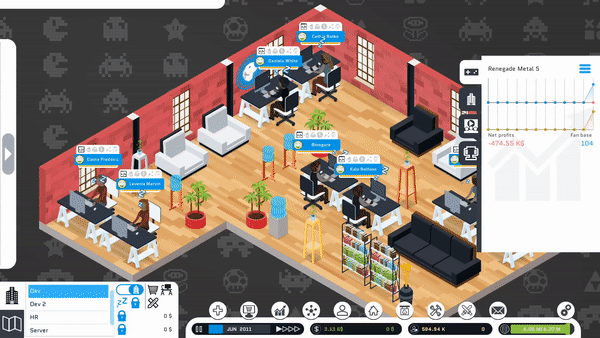 Each platform has its own specifications. There is no way to port a VBox game to a Handboy console. The handboy cannot handle the load of a VBox game! So to help you port your games, I reworked the game port creation panel.
A snowy City?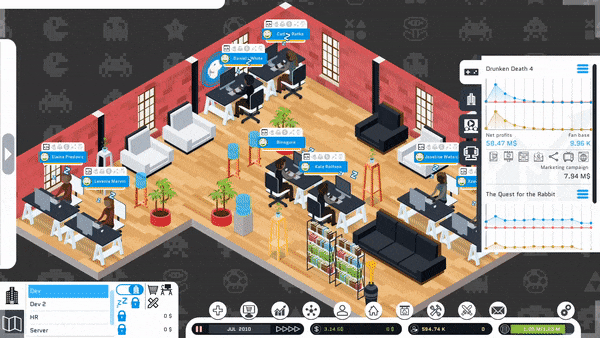 Something different?! City Game Studio has had an haircut (welcome to non-hairy City Game Studio).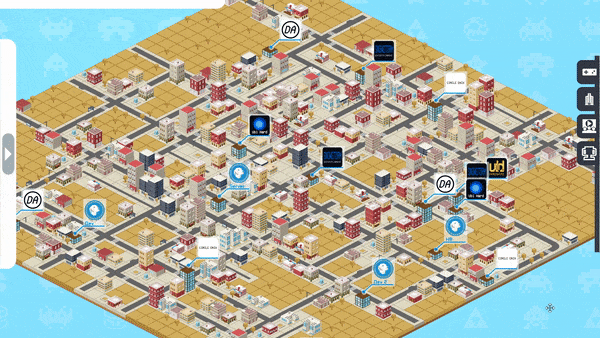 Localization
[url=https://github.com/binogure-studio/city-game-studio-i18n]Join the community[/url], and come help us improving translations for City Game Studio

Improving ru language thanks to Riken (merci)
Game engine
Create a game engine
Update a game engine
Rework the game port mechanism
Rework the game score mechanism
User interface
Improve the digital store panel (it explains how to enable/disable it)
Rework the studio selection panel of the digital store
Reworked the studio selection panel
Add several tooltips
Adjust the panels sizes overal
Reworked the unlocked button animation
Platform selection panel reworked
History panel reworked
Rework the Game creation panels
Lower the fonts' sizes
Misc
Add seasons (autumn/winter)
Animate the zoom transitions
Bugfixes
Add a dummy audio driver if there is no compatible audio driver (act as a fallaback, prevent the game
to crash)
Vertical scrollbar margin are invalid
No music on the main menu
High audio latency
Get City Game Studio: a tycoon about game dev