City Game Studio: a tycoon about game dev
The cloud is coming v0.27.0
---
The cloud is raining servers!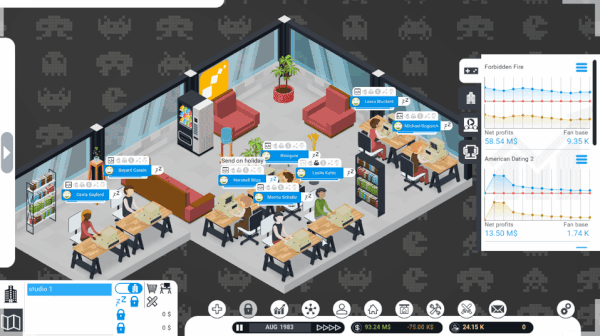 Your servers are overloaded by the digital store? Do you smell any smoke?! You'd better come and rent our Cloud Servers, it's almost free and it works really great! Your server load is experiencing peak loads?! No problem, there is no limit to the amount of servers you can rent.
Staff management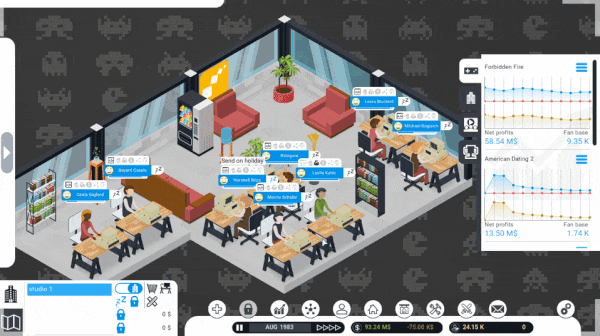 The human resources and personnel management panels have been merged. It is more practical, more intuitive, more stable and many bugs have been fixed.
Better tooltips (again, its never gonna end)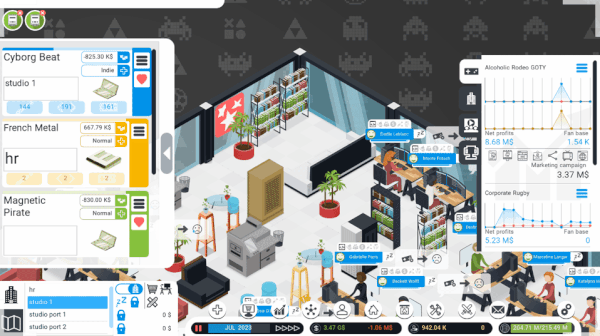 Projects under development now have more useful information. This will allow you to better manage your projects, but also to know which specialist is working on which project. Awesome!
Smooooooth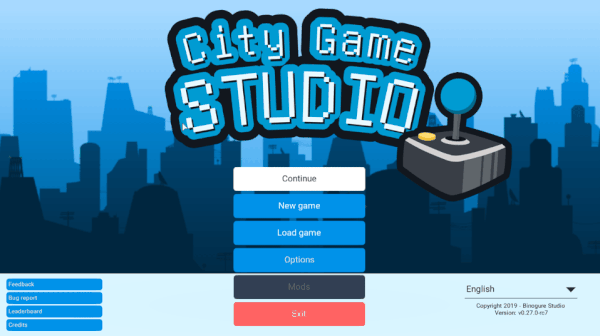 For your visual comfort, many details have been improved. A loading bar has appeared when you load your games. Some window elements now have a zoom animation. There are other purely aesthetic changes that I let you discover and which I hope you will like.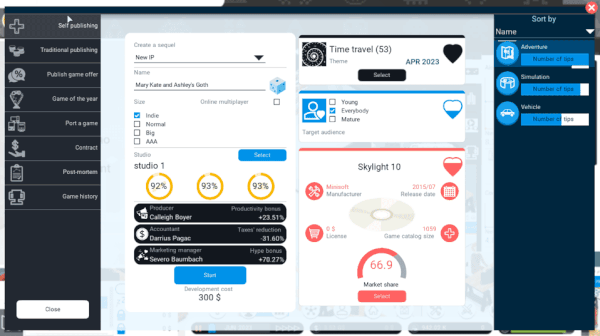 Translations
Join the community, and come help us improving translations for City Game Studio

Add korean language support thanks to hyuna1127, kangholim, belocked and new-w
Cloud servers
Adding cloud servers (rented servers)
Adding rented servers thresholds (start renting new server if the servers usage is too high)
Adjust rented servers price according to the difficulty
Bugfix
Online games were not showing the right number of players
Canceling an online game corrupt the server usage
The digital store panel can now open the server panel
The notification bar won't show any spam message anymore
Can assign more than 4 games to a convention
Cannot attach a specialist to the same studio twice
Cannot assign a specialist to a trade project (accountant or producer)
Closing a studio with specialists in it leads to a deadlock (worst case scenario: cannot assign a specialist to any project)
Adjust game ports according to the platform generation
Misc
Improve indev panel games rendering
Improve indev panel games tooltips
Balance servers' prices (~10% cheaper)
Add auto-attending conventions
Automatically select the latest games for the running conventions
Improve the tooltip of the studio panel (game genre/studio)
Add a digital store achievement
Add a server achievement
Add a Game of the year achievement
On normal difficulty, employees won't leave anymore
Lower the cash register sound (played everymonth)
Use the money-spent sound accordingly to its name
Add animations to the shop
Add animations to the platforms
Add animations to the game themes
Rework the loading screen (it has a progress bar)
Improve bottom menu switch button between studio/company. It now updates the other attached buttons colors
Added dynamic tooltip to the bottom menu (studio/company)
Add lighting to the studio/map background
Improve game theme selection (sorting is more visible)
Add Sound FX to the build mod panel
Replace the PNG files by TEX files. Better rendering (more efficient too)
Add a lazy loader for the staff list
Merge the staff panel with the HR panel
Add a threshold of 10G fans (fanbase evolution is now a bit different)
Add template for gauges based on game genres
Improve in dev game panel tooltips (now includes specialists and a summary)
Beat-em-up game genre moved under Versus Fighting genre
Get City Game Studio: a tycoon about game dev